HINO PROFIA TERAVIE-FR Histar Short Reefer(SLX400)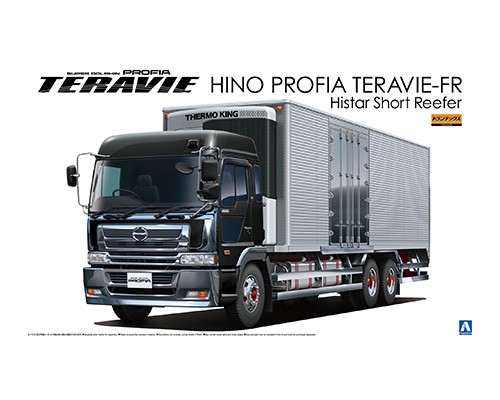 Brand

AOSHIMA

Series

1/32 HEAVY FREIGHT No.2

Scale

1/32

Release Month

2022.5

Price

JPY10,780‐(tax included)

JAN Code

4905083-064313
The Heavy Freight series is aimed at high-end truck modelers, and provides a lot of information to reproduce the model to the fullest. Series number 02 is a combination of the final model Terravi FR, Hyster refrigerator box, and Thermo King SLX400 refrigerator.
The final model of the Terravi with high roof parts
Aluminum license plate
Thermo King SLX400 refrigerator
Hyster short freezer van body
Plated steel wheels
Two fuel tanks
Overall length approx. 375mm
22.5 inch Yokohama tires are used.