President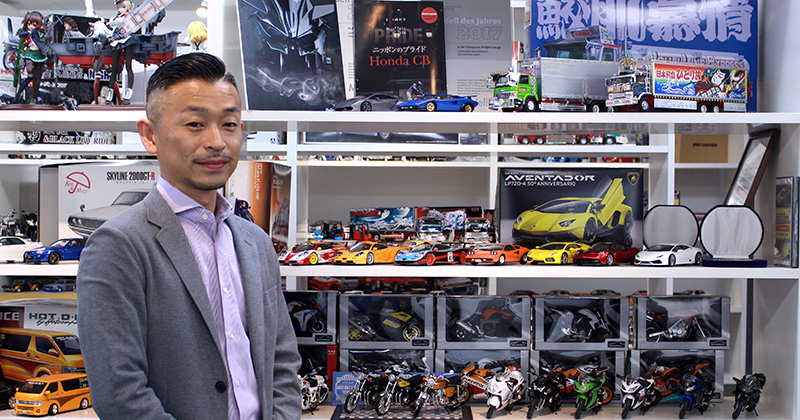 Our company's corporate philosophy is "Aoshima strives to become a #1 entertainment company which can satisfy customers' excitement by always challenging new concepts and ideas."
Our company's staff work hard everyday to meet our philosophy, to bring joy and excitement not only our customers, but for our staff as well.
We understand there is a long path ahead of us. However, we learn and challenge everyday to meet the changing demand within the industry. Since original establishment, our company has knowledge and experience of over 90 years. Combining our challenging mind-set and experience, we believe in a successful future.
We are able to continue our business because of our fan base. For our fans, we would like to continue exciting products to our customers.
Daisuke Aoshima
President
Aoshima Bunka Kyozai Co., Ltd.