RYUOUMARU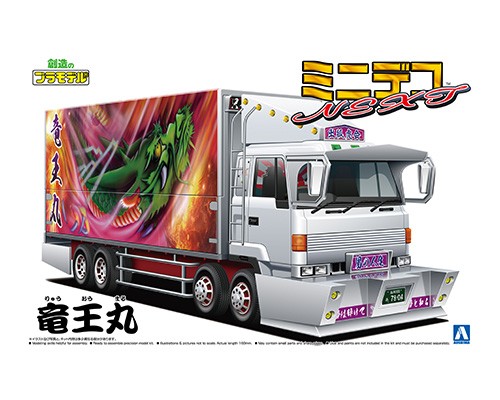 Brand

AOSHIMA

Series

1/64 MINIDEKO NEXT Vol.7

Scale

1/64

Release Month

2022.4

Price

JPY2,200‐(tax included)

JAN Code

4905083-064115
The 1/64 Mini-Deco NEXT series, with its cute palm-sized body and full-ship decorations, is an introductory model of decotras for young people. You can build it according to the assembly diagram or make it your own original decotora!
Large four-axle winged vehicle
Panel seal/lantern seal
Wing can be opened and closed
Possible to run
DX cap
Plated finish on each part
Three-color marker lamps
Total length: approx. 168mm
Uses 12 tires for mini-deco.
This product uses a mold that was made in the 1980s.