President
Greetings From Top Management
Chairman

Mr. Norio Aoshima

President

Mr. Daisuke Aoshima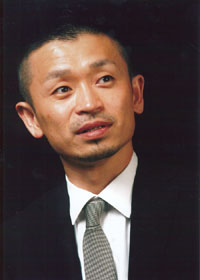 In Japan, the word "hobby" can mean many things: plastic model kits, remote controlled cars, anime character figures, air guns, etc.
Although there are many different categories in the hobby industry, all of them are being blended together. These days in Japan, there is no clear line to distinguish toys, hobby products, and general merchandise. We proudly challenge this evolving hobby market with all our might.
The ones who are creating this hobby market are not us the manufacturers, but the hobby enthusiasts. You could say that we are simply developing products that meet the desires of hobbyists.
Aoshima officially started an overseas sales division in the 2000s. Since our product development has been focused on the domestic Japanese market for decades, we are looking to expand our repertoire to include products that can be sold well overseas, provided that license matters will be cleared with your cooperation.
Please give us your kind support to help the Aoshima brand prevail overseas. We hope that with your cooperation, we can establish Aoshima as a major brand name. Thank you.