Dr.STONE 1/9 Tsukasa Shishio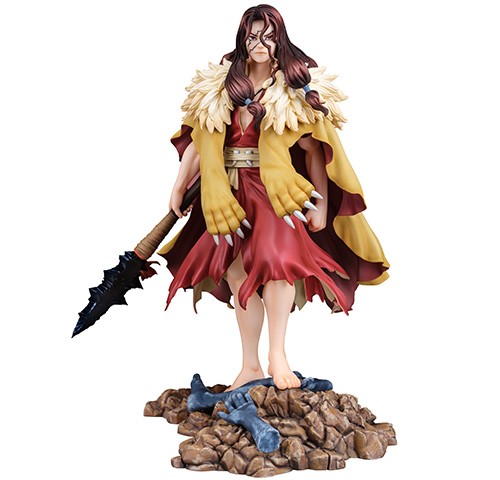 Brand

Funny Knights

Series

PVC FIGURE

Scale

1/9

Release Month

2022.1

Price

JPY19,580‐(tax included)

JAN Code

4905083-108925
From the popular TV anime series "Dr. Stone" comes a 1/9th scale figure of Tsukasa Shishio, the man who was called the "strongest high school primate" in the pre-petrified world. The figure has been posed in an original pose based on his heroic appearance in the series and his dynamic demeanor in Tsukasa's empire. The lion's fur can be attached and removed, allowing you to enjoy Tsukasa in a different atmosphere. The texture of the fur and the details of the base have been carefully sculpted. Please enjoy the figure at hand!
A powerful look of hope for the creation of a "paradise where only the pure and young can live with nature." A heroic expression!
The meticulously detailed lion fur is removable!
Underneath the fur is a body worthy of the most powerful primate!
The stone statue of an adult, destroyed by Tsukasa, lies at his feet.
Scale: 1/9
Size:Height: approx. 26 cm
Material:ATBC-PVC, ABS
Sculptor:矢野ヒロミ
Prototyping assistance:Sebe
Colorist:namoji