SPIRIT OF JOUJI Third.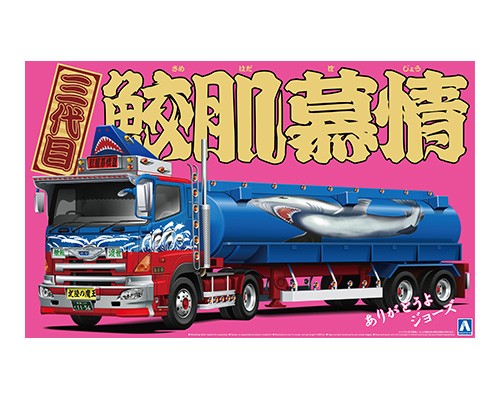 Brand

AOSHIMA

Series

1/32 VALUE DEKOTORA Vol.55

Scale

1/32

Release Month

2022.4

Price

JPY7,040‐(tax included)

JAN Code

4905083-064108
The "Value Decotra" series was launched in the spring of 2010, adding a modern spice to the good old decotras that were commercialized under the concept of "plastic models of creation". However, due to the recent sharp rise in material and cost prices, it has become difficult to maintain the bargain price. It is inevitable that we will have to raise the price, but that would go against the concept of the Value Decotra series. Therefore, the Value Decotra series will come to an end with the release of Vol. 55, the third in the series. Thank you for your patronage over the years. This is the last of the Value Decotora series, so please make sure you don't miss out on this one.
Standard and high roof selectable
New large size decals
New cargo bed decals
Value Deco Truck catalog included
Chrome super mirror
Front bumper
Total length approx. 375mm
Tires for large-size Value Deco Trucks are used.