Lamborghini Aventador S Pearl yellow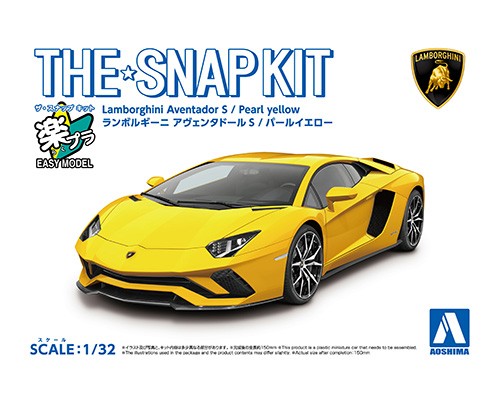 Brand

AOSHIMA

Series

SNAP KIT No.12-B

Scale

1/32

Release Month

2021.12

Price

JPY1,980‐(tax included)

JAN Code

4905083-063460
Finally, the Lamborghini Aventador S is here!
Lamborghini's flagship car, the Aventador S, has joined The Snap Kit. The detailed color-coded body is also a highlight of the kit.
Number of parts: 33
■No painting required.
The body color is reproduced by coloring the plastic material, so no painting is required.
The glossy body is also a highlight.
■Reasonable price
By simplifying the kit and making it 1/32 scale, a reasonable price has been achieved.
■No need for adhesives
No need for adhesives by adopting the embedding method.