Mobile Police PATLABOR AV-98 INGRAM REACTIVE ARMOUR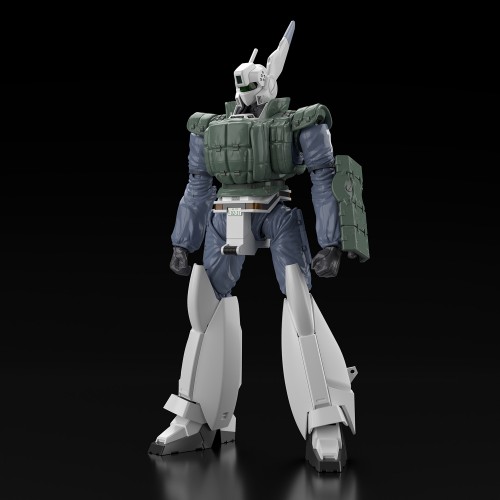 Brand

AOSHIMA

Series

ACKS MP-04

Scale

1/43

Release Month

2022.12

Price

JPY9,020‐(tax included)

JAN Code

4905083-057605
Under the supervision of mechanical designer Yutaka Izubuchi, Aoshima will be releasing the Ingram reactive armor that appeared in "Mobile Police Patlabor 2 the Movie"! The reactive armor and sealing covers of various parts of the body are reproduced in plastic material in pursuit of a realistic design. Combined with the built-in joints in various parts, you can enjoy reproducing various scenes in the movie. This kit is a convertible kit that can be assembled with a choice of head parts for Units 1, 2, and 3. The leg hatches can be deployed, the cockpit can be raised and lowered for seating, and boarding posture figures of " Noa Izumi," "Isao Ota," and "Shinobu Nagumo" are included. It also comes equipped with a revolver cannon, a stun stick, and a riat gun. We hope you enjoy Aoshima's Patlabor series.
[PR point]
・Color-coded molding, no glue required snap kit
・Water-transfer decals are used to reproduce markings on various parts of the body.
・Convertible kit to assemble by selecting the head of No. 1, No. 2, and No. 3 units.
・Stun stick, revolver cannon, and riat gun are included.
・Plastic sealing joints allow for a high degree of freedom in posing.
・Cockpit can be raised and lowered. Includes same scale figures of Noa Izumi, Isao Ota and Shinobu Nagumo in boarding posture.
・Calf storage hatch can be opened and closed, and a revolver cannon can be stored inside.
[Product Specification]
Scale: 1/43
Size: Height of fuselage approx. 190mm
Material: PS/ABS/PE
Snap kit model that requires no glue
Color-coded molding
・Water transfer decals for marking reproduction included
Development and design: TEAM NAVEL (Unitech)
*The image is a prototype. The actual product may be slightly different.
*This product is a plastic model kit. Tools are required for assembly.