1/700 IJN SUBMARINE I-19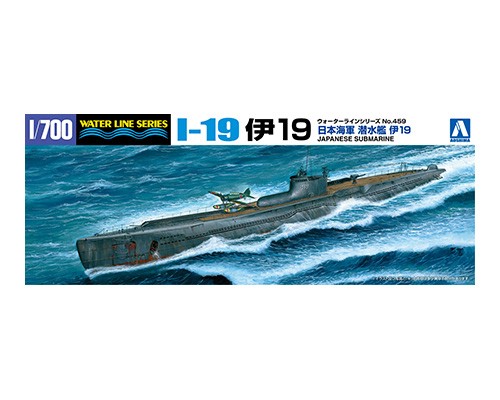 Brand

AOSHIMA

Series

1/700 WATER LINE No.459

Scale

1/700

Release Month

2016.12

Price

JPY1,650‐(tax included)

JAN Code

4905083-052082
"The Type B1 submarine"
The Type B1 submarine was group of boats of the Type B cruiser submarines built for the Imperial Japanese Navy. They had displacement of 2,200 tons and could reach23.6 knot. In total 26 boats were built and were most active submarines at that time.​
​
"Japanese submarine I-19"​
I-19 was a Japanese Type B1 submarine which was completed on April 1941 and joined the attack on Pearl Harbor. During the Guadalcanal Campaign, the submarine sank the aircraft carrier USS Wasp and damaged the battleship USS North Carolina with a single torpedo salvo.​