1/72 KAWASAKI KI-100 AKENO ARMY FLYING SCHOOL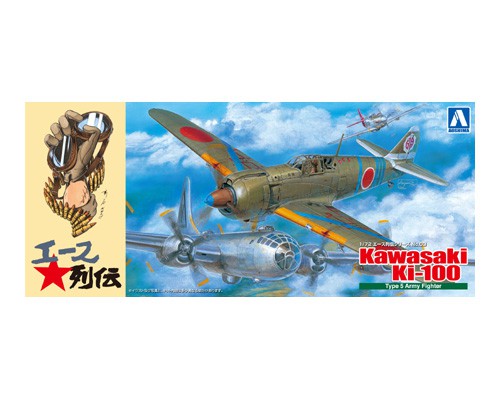 Brand

AOSHIMA

Series

1/72 ACE OF LEGEND No.3

Scale

1/72

Release Month

2015.1

Price

JPY1,980‐(tax included)

JAN Code

4905083-008140
AKENO ARMY FLYING SCHOOL
Akeno Army Flying School was formed by IJA and expanded to provide training. It was reorganized later as Akeno Flying Training Division and became responsible for enemy interception.

YOHEI HINOKI
In 1943 he was severely wonded in the battle over Burma, and his right leg was anputated. After his repatriation, he was assigned to be a trainer at Akeno Flying School while he took part in several interception with attaching artifical leg. Opinion is devided on Hino's colose scheme and markings.